Music From the Lake
featuring the Western Mountain Trash Can Band
7:00 pm, Wed, July 15, 2015 – FREE
Lakeside Park on the shore of Rangeley Lake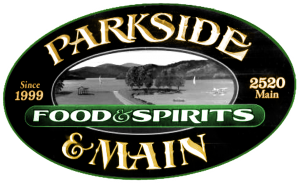 Co-sponsored by Morton & Furbish Real Estate, Morton & Furbish Rentals, Parkside and Main Restaurant, and Rangeley Region Lake Cruises & Kayaking.
The Rangeley Friends of the Arts presents Music on the Lake, featuring The Western Mountain Trash Can Band: a unique concert at 7:00 PM, July 15 in Lakeside Park in downtown Rangeley. The band will play from the deck of "The Oquossoc Lady" – a lake touring vessel. As the band plays just offshore, concert goers can set up chairs or spread a blanket and bring a picnic as they enjoy the sounds of the steel drums and the sunset over Rangeley Lake.
The Trash Can band began playing in 1992 and attended the first New England Steel Drum Festival 20 years ago.  They are a classic steel drum band with a varied repertoire.
This is a free event and a great family outing. Rangeley's Lakeside Park offers a safe family swimming area, public boat launch, picnic and cookout facilities, tennis courts, expansive lawns and public parking. In case of rain, the free concert will take place at the RFA Lakeside Theater.